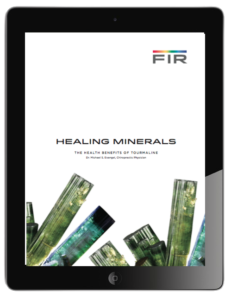 Here is your FREE copy!
We hope you find the information helpful as you learn more about natural ways of supporting health and wellness. FIR Industries is the first company in the world to infuse and to bond nanometer-sized mineral particles into garments so that they won't wash out after many laundering cycles. Nanometer-sized particles are the smallest that can be produced by today's technology. The smaller the particle size, the greater the collective energy generated per gram of mineral.
Ready to learn more?
You can learn more by checking out or blog. Make sure you also subscribe to our newsletter for the latest updates and special product promotions!
Sign up for the TourmaHealth Newsletter