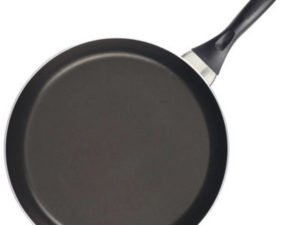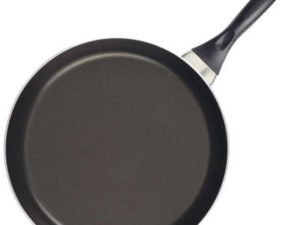 Many of us enjoy multiple aspects of modern technology, but sometimes there is a high and totally unexpected price to pay for convenience.
Cooking food without having to worry about food sticking to a pot or pan was a dream come true for many chefs when Teflon was patented by DuPont back in 1941. Chefs couldn't wait to get their hands on Teflon cookware.
A study published in the International Journal of Hygiene and Environmental Health, states that eliminating toxic chemicals that were used to make non-stick coating, such as Teflon, have stymied more than 118,000 low-weight births as well as brain damage related to those chemicals.
This study examined blood samples from women who had just given birth. This was part of a national health study.
Researchers estimate that this ban has helped to save our country at least $13.7 billion in health costs. these are costs caused by long-term hospital stays for infants and the continued treatment for the cognitive damages sustained. This figure also factors in the future gains made when the children accomplish higher education levels and obtain employment.
"The evidence is overwhelming that the EPA-industry accord to phase out chemicals once used in nonstick coatings has been a major success in protecting children's health". This is according to lead investigator and epidemiologist Dr. Leonardo Trasande, who is also an associate professor at NYU.
There are a number of safe non-stick pots and pans on the market today. Below is a source to take a look at that I recently found for a friend, who is also a patient. She was concerned about using toxic cookware. I had ordered a hair analysis on her and her family members and found high levels of certain toxins that we were concerned about. This type of work is through my association with Science Based Nutrition. Workups like these are not traditionally done through MDs. It is proactive and preventative. I believe that evaluations like this will be the future of mainstream medicine, but these changes take time.
If you have any Teflon pots or pans in your house, I strongly recommend not to ever use them again.
Also, beware of aluminum cookware that can leach aluminum into your food. Stainless steel might seem harmless enough, but nickel and chromium are both in stainless steel and those toxic metals can also leach into food. This is especially true if you cook bone broth, soup or sauce for hours at a time.
This is a source about nickel and chromium leaching into food. It is from the US National Library of Medicine, National Institute of Health.